About Us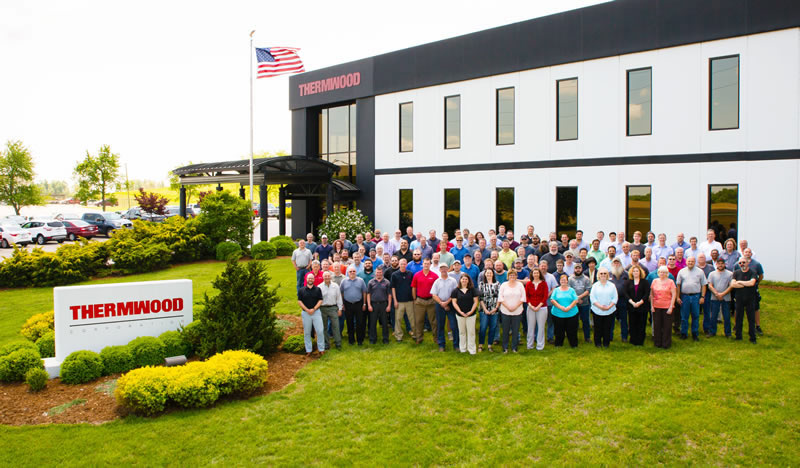 We are a company that operates in the capital good sector focusing on manufacturing technology. We develop, manufacture and distribute technology based products and software for manufacturing as well as provide formal technology training. Thermwood is an international company that markets its products and services through offices in 11 countries.
In the technology and capital goods area, we are the oldest manufacturer of highly flexible, 3 & 5 axis high-speed machining centers known as CNC routers. We primarily market to the woodworking, aerospace, plastics and composites industries but have found applications in almost every major industry from medical to entertainment as well as molds, patterns and tooling with our line of LSAM (Large Scale Additive Manufacturing) machines that both 3D print and trim on the same machine..
We are the clear technical leader in our target markets. For example, we have been granted more US patents on CNC router technology than all other CNC router manufacturers in the world, combined. Most technology found in modern CNC routers originated at Thermwood.
A primary reason for our success is a strong proprietary technical component in the products we develop and manufacture. For example, we are the only major CNC router manufacturer that designs and builds its own high-end CNC control. Our control is highly regarded and used by major aerospace, automotive, government and defense contractors for some of their most demanding applications. The main advantage of this approach is we can better integrate the control and machine and tailor the combination for our specific customers, making it simple for them to understand and easier for them to use.
Thermwood's CNC routers are generally sold as systems, which include advanced software, the machine, machine options, tooling, formal training and ongoing support, all integrated and engineered into a complete package that is both effective and easy to use. We operate a well equipped and staffed demonstration and education facility where we demonstrate the specific system we recommend to each customer, actually producing our customers' parts while they watch. This increases confidence and eliminates technical risk
Again, welcome to Thermwood. If you need additional information not found on this web site, please feel free to call or email us.