Military and Defense Applications
Thermwood offers a variety of large envelope trimming and machining systems ideally suited to military and defense applications from aluminum and honeycomb machining to mold, pattern and composite machining. Thermwood systems are used in the aerospace industry worldwide to process a large variety of applications for aircraft, spacecraft and the military. Available table sizes range from small to large envelopes,
Thermwood CNC routers utilize an advanced next generation CNC control and advanced networked, intelligent servo drives, a combination that offers valuable features that have a significant impact on productivity, throughput and profit. It can store and seamlessly execute massive CAD generated programs, which are common in this application but can choke lesser systems, making it ideal for this demanding task.
Thermwood offers total solutions including machines, support equipment, training, software and ongoing service and assistance. Thermwood also offers custom programming and production assistance for aerospace and defense contractors.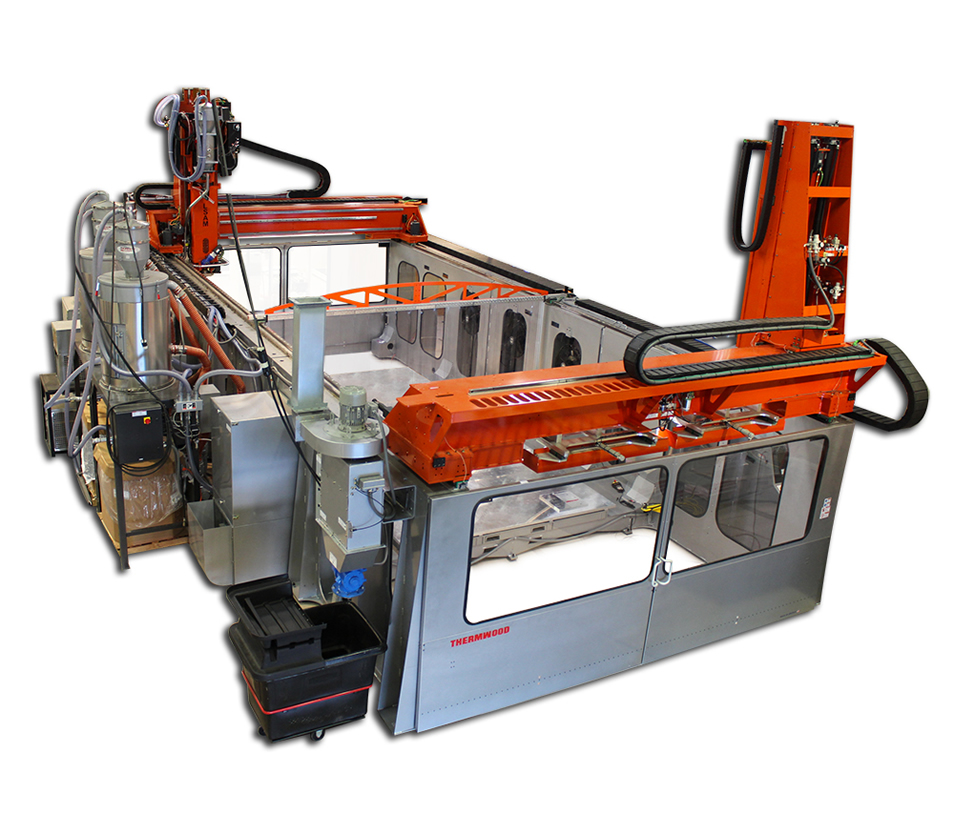 More Information on this series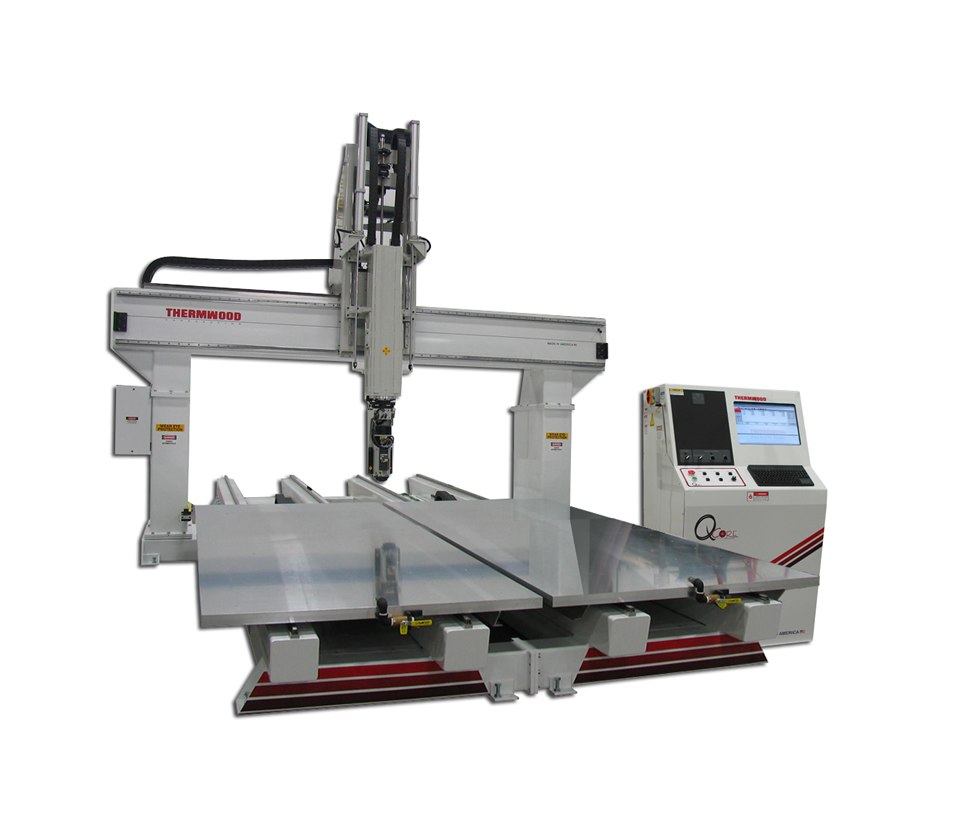 Model 90 Dual Table 5'x12' Shown
More Information on this series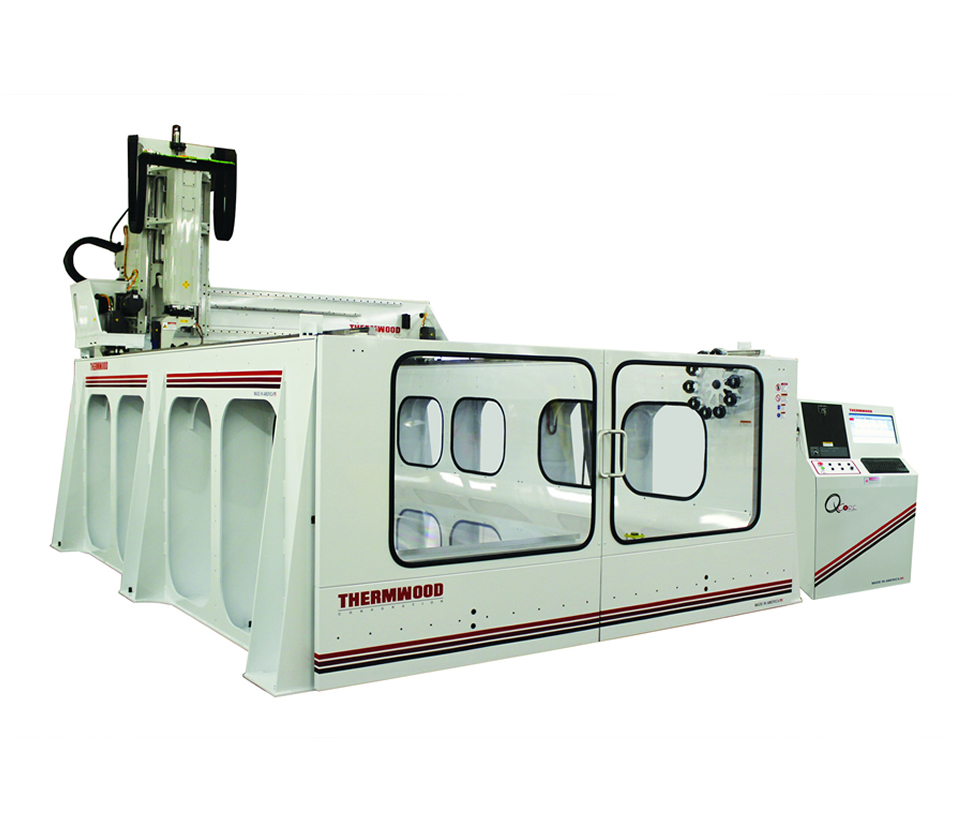 More Information on this series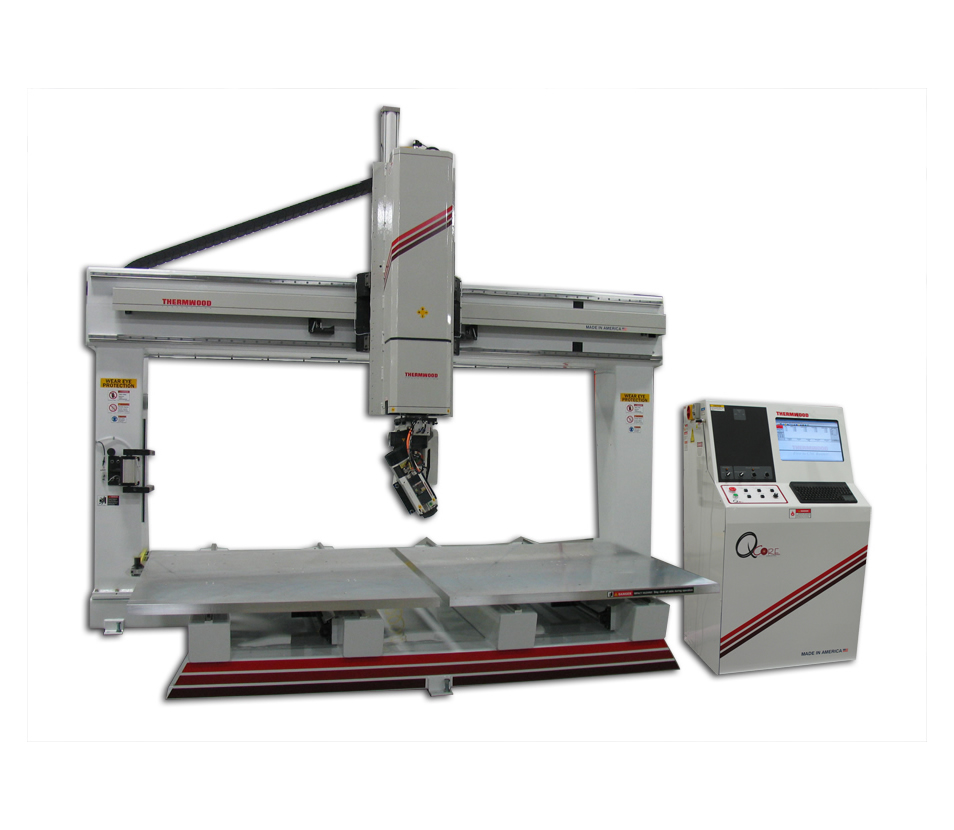 Model 67 Dual Table 5'x10' Shown
More Information on this series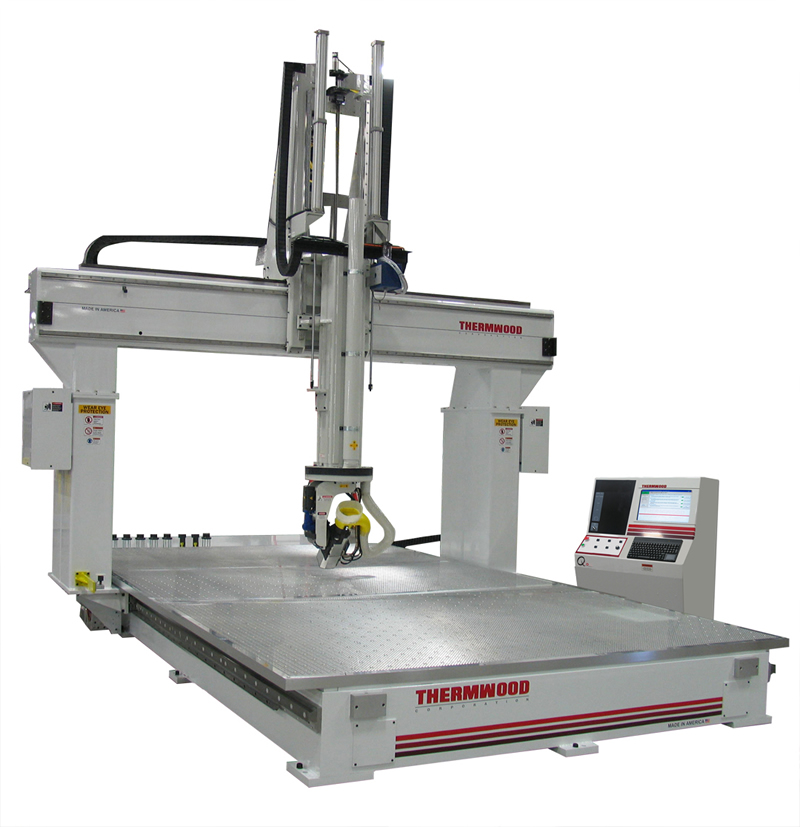 More Information on this series