Three Dimensional Plastic Trimming Applications
Thermwood is the industry leader in five-axis CNC routers used to trim three-dimensional products formed from plastic, composites and non-ferrous metals. These advanced systems are available in sizes to accommodate almost any requirement from high-speed trimming of thermoformed parts to trimming parts up to sixty feet long.
Thermwood machines use engineered structures designed using the most advanced CAD/CAM and structural  analysis. All weldments are fully stress relieved and the final machine is laser calibrated to assure accuracy, including three-dimensional volumetric compensation, a feature not available from other systems in this market.
Thermwood CNC routers utilize an advanced next generation CNC control and advanced networked, intelligent servo drives, a combination that offers valuable features that have a significant impact on productivity, throughput and profit.
Thermwood offers total solutions including the machines, support equipment, training, software and ongoing service and assistance. Thermwood also offers custom programming and production assistance for three dimensional plastic trimming manufacturers.

Three Dimensional Plastic Trimming Machines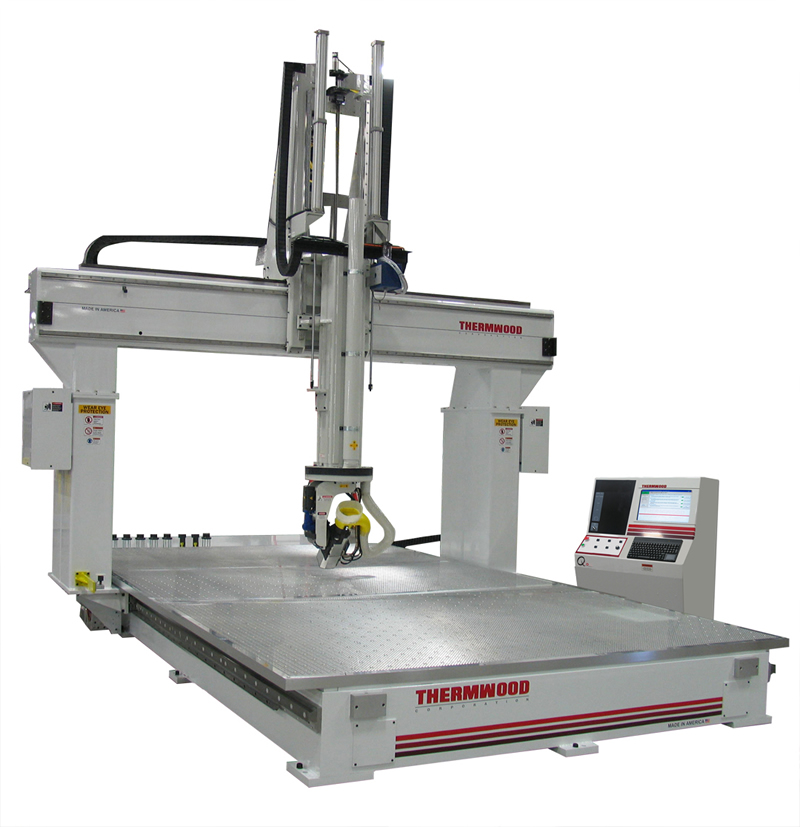 More Information on this series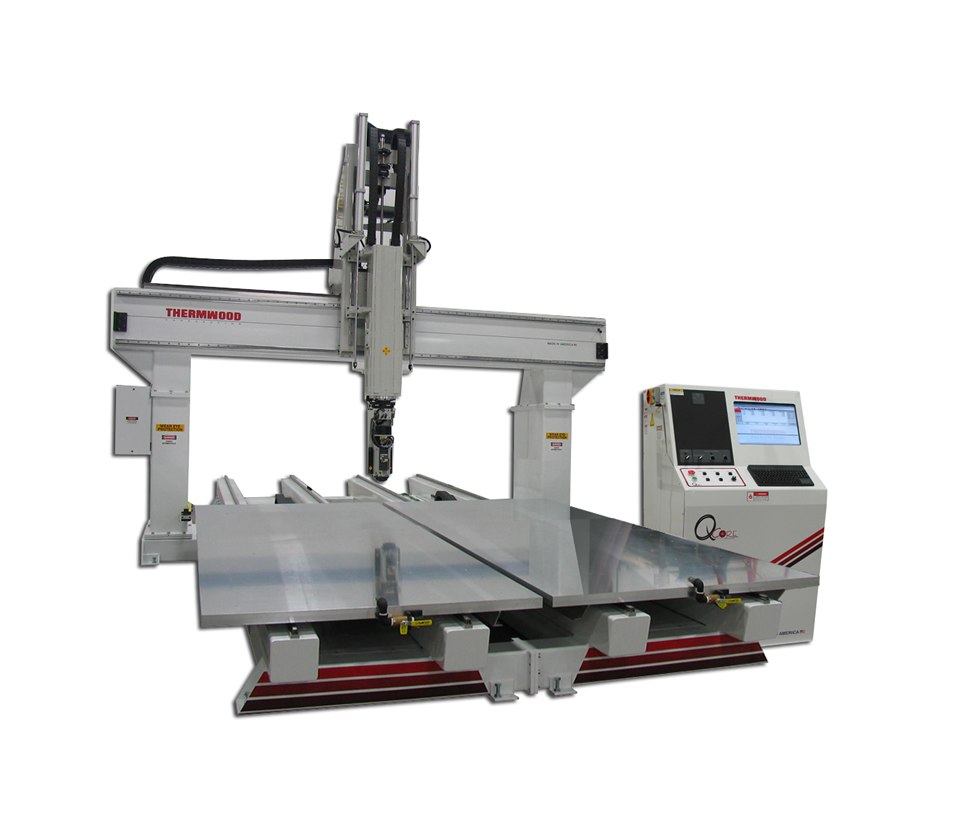 Model 90 Dual Table 5'x12' Shown
More Information on this series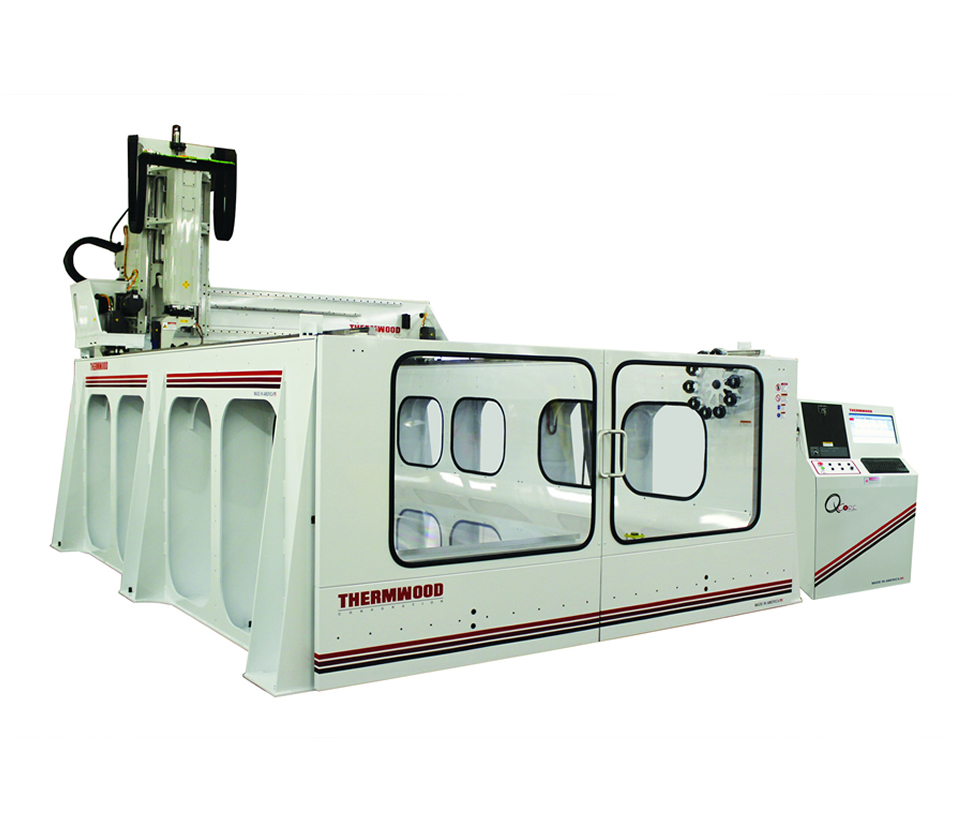 More Information on this series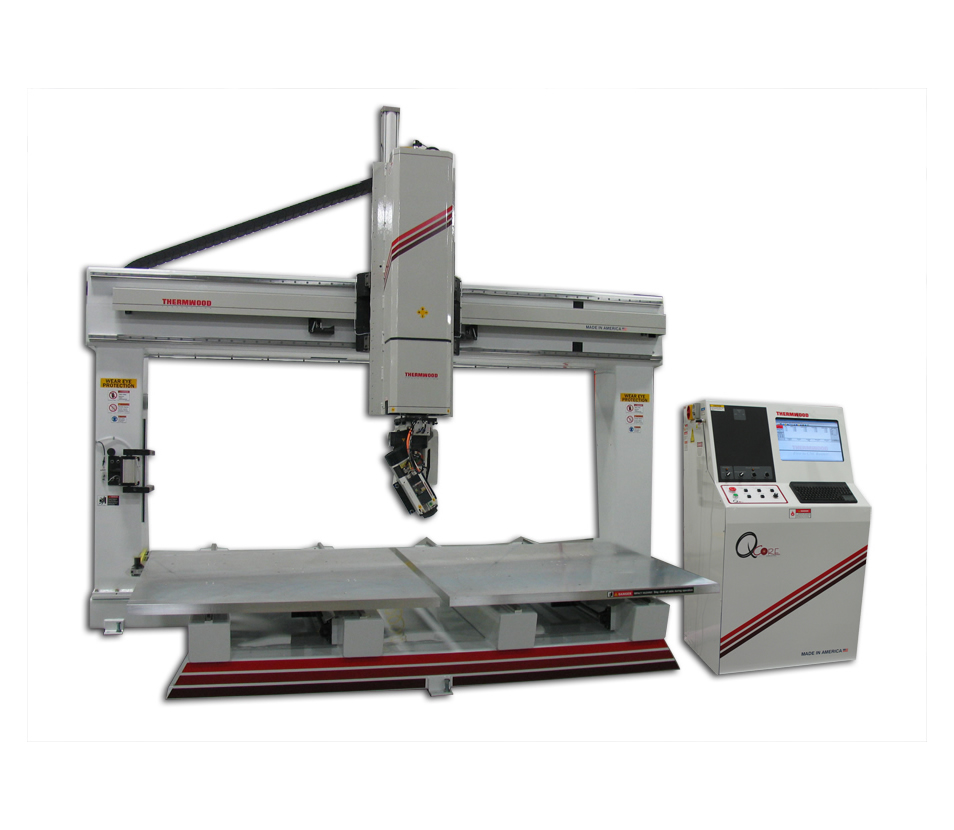 Model 67 Dual Table 5'x10' Shown
More Information on this series