The Thermwood SuperControl is a feature rich, high performance CNC control system. Thermwood, the only major CNC router manufacturer that designs and builds its own CNC control, is a leader in implementing advanced control technology. As a result, Thermwood has been granted more patents on CNC router technology than all other CNC router manufactures in the world, combined.
This control is designed from its very core to operate a CNC router with efficiency and higher productivity. It is a fully multitasking control utilizing a 4th Generation Intel® Core™ i5 Processor. It features a high level of hardware integration, extensive use of reliable surface mount technology and a built in upgrade path for future technology.
Thermwood's SuperControl currently incorporates more advanced control features than any other CNC control in the woodworking industry. As well as, trims formed parts or machine patterns or molds using full five-axis simultaneous motions within the thermoformed,composite and fiberglass applications.
And, because Thermwood controls all the technology, you have single source responsibility. Thermwood stands behind and supports the entire system and when new technology comes out it can easily be upgraded. The SuperControl is equipped with a 19" full color LCD flat screen monitor and 1 TB hard drive.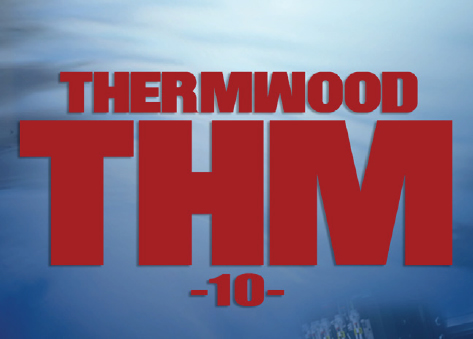 With the huge program storage capacity, programs can be stored and excuted with no delays. Complex CAD generated programs can be excuted at high speed without stopping.
The control uses a Microsoft® Windows® 10 Professional operating system, offering the operator choices for program and machine operation display, popup windows for event and information display, pop-up windows for data input, and the ability to operate the machine in the background while doing other tasks on the control. The SuperControl can also create programs directly at the machine with a newly designed Hand Held Programmer.