Exhibits/Store Fixtures Applications
Thermwood, a world leader in CNC routers, offers CNC router packages tailored specifically to exhibit, store and retail fixture manufacturers. Thermwood's systems are robust, highly flexible production systems capable of operating 24 hours a day, seven days a week. They are fast, accurate with a highly advanced CNC control offering features, support and capabilities not available anywhere else.

These highly flexible systems machine and trim all materials traditionally used to make exhibits and store fixtures including wood, plywood, MDF, chipcore, laminates, rigid foam, plastic, acrylic, fiberglass/composites, and non-ferrous metals. These products can be designed using Thermwood's eCabinet Systems design software which is available free to manufacturing companies. Using specialized software, the same system machines three dimensional carved signs from a variety of materials. With Thermwood a single system does it all.
Thermwood machines use engineered structures designed using the most advanced CAD/CAM and structural analysis. All weldments are fully stress relieved and the final machine is laser calibrated to assure accuracy, including three-dimensional volumetric compensation, a feature not available from other systems in this market.

Thermwood offers total solutions including the machines, support equipment, training, software and ongoing assistance.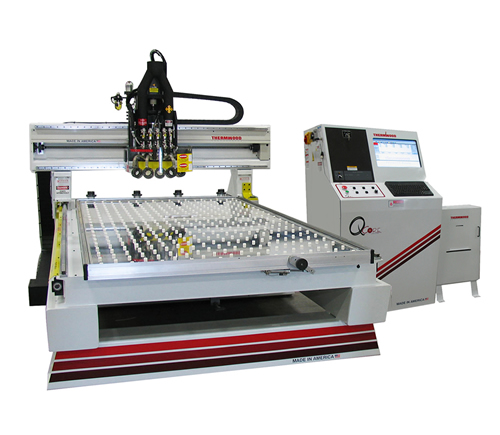 More Information on this series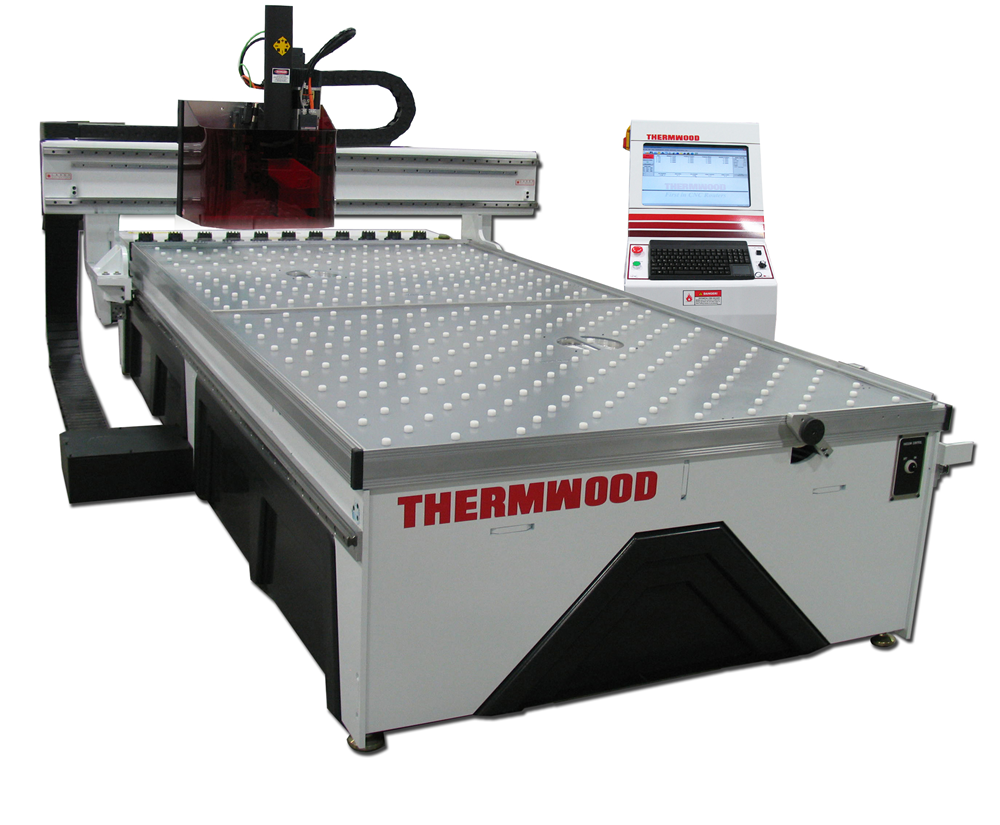 More Information on this series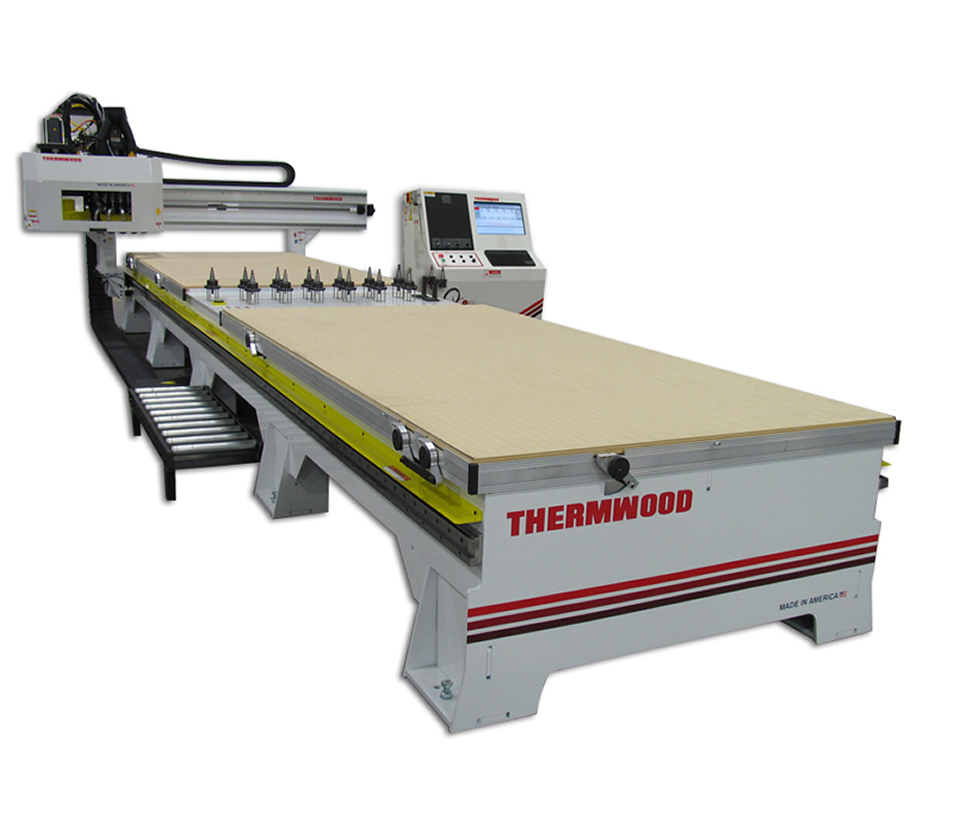 More Information on this series