Upholstered Frames Applications
Thermwood offers high-speed machining systems specifically tailored to the manufacture of nested based upholstery frames. These machines feature a unique and highly effective roller hold-down system capable of securely holding course plywood or processing stacked material. Equipped with automatic load/unload systems, Thermwood upholstery machines offer unparalleled performance, throughput and efficiency.
Thermwood CNC routers utilize an advanced next generation CNC control and advanced networked, intelligent servo drives, a combination that offers valuable features, some available only from Thermwood, that have a significant impact on productivity, throughput and profit.
Thermwood machines are rugged engineered structures, designed using the most advanced CAD/CAM and structural analysis. All weldments are fully stress relieved and the final machine is laser calibrated to assure accuracy. Thermwood upholstery machines typically run high-speed production twenty-four hours a day, six or seven days a week.

Thermwood offers total solutions including machines, support equipment, training, software and ongoing service and assistance. Thermwood also offers custom programming and production assistance.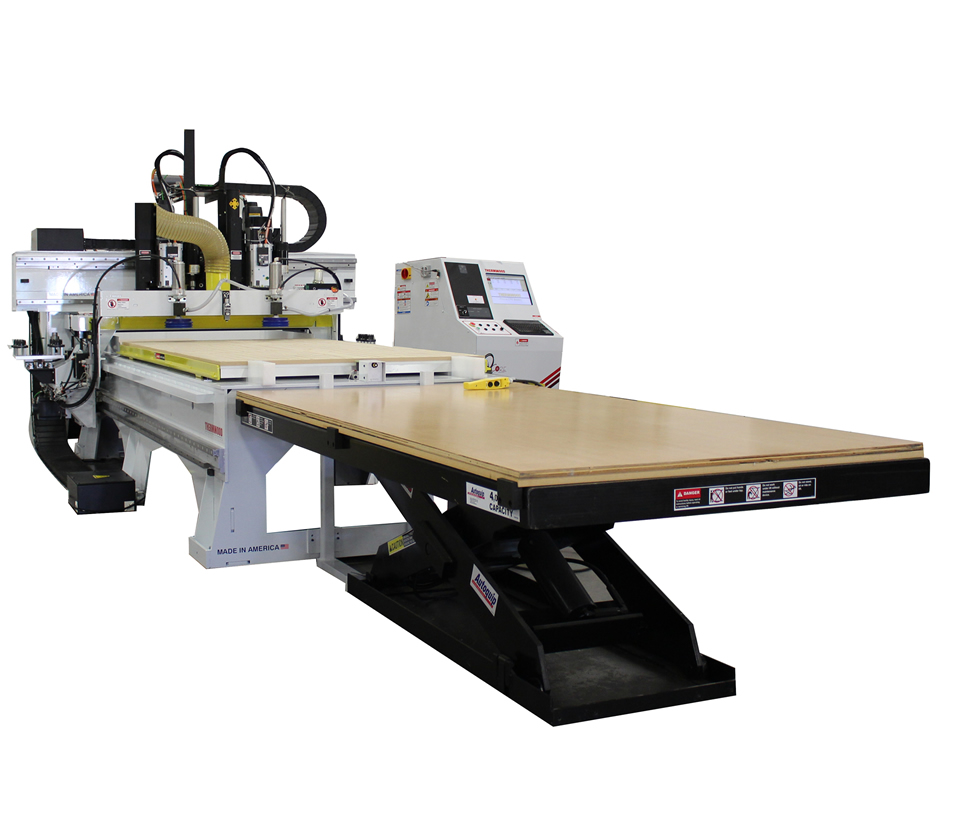 FrameBuilder 48 4'x8' Shown
More Information on this series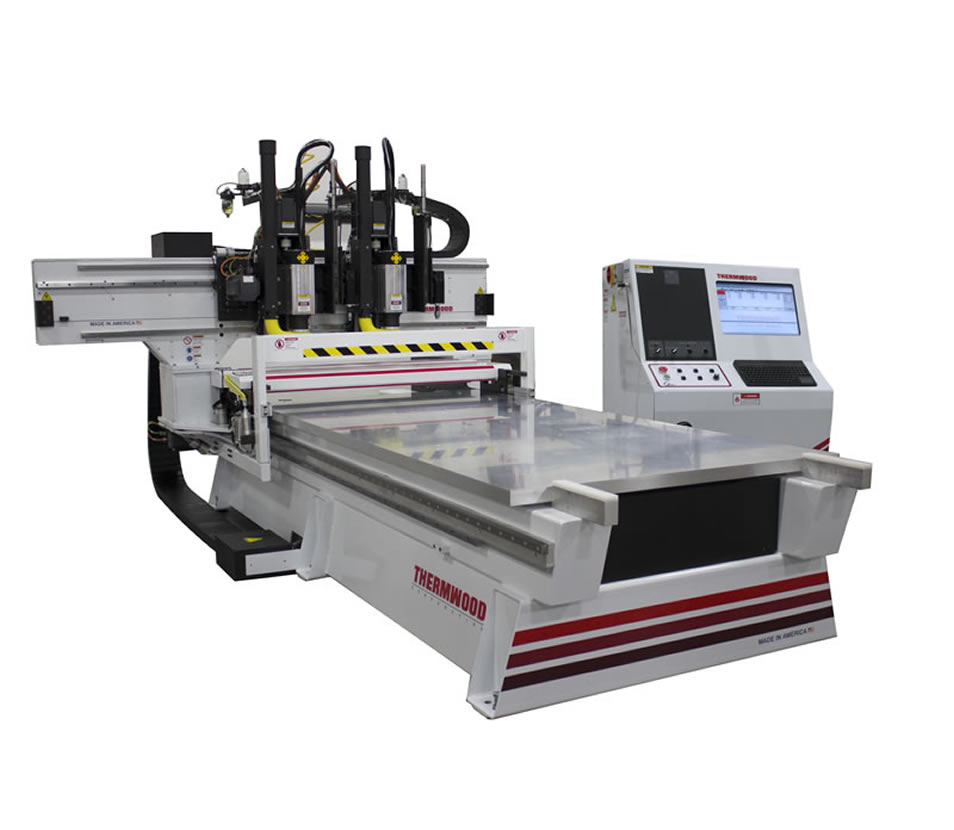 FrameBuilder 53 5'x10' Shown
More Information on this series