Solid Surface Processing Applications
Thermwood offers large table CNC router systems ideal for machining solid surface material. Thermwood machines are engineered structures, designed using the most advanced CAD/CAM and structural analysis. All weldments are fully stress relieved and the final machine is laser calibrated to assure accuracy, including three-dimensional volumetric compensation, a feature not available from any other system in this market. This assures fast, accurate and smooth cuts simultaneously assuring the highest productivity and highest quality.
Thermwood CNC routers utilize an advanced next generation CNC control and advanced networked, intelligent servo drives, a combination that offers valuable features that have a significant impact on productivity, throughput and profit.
Thermwood offers total solutions including machines, support equipment, training, software and ongoing service and assistance. Thermwood also offers custom programming and production assistance for aerospace and defense contractors.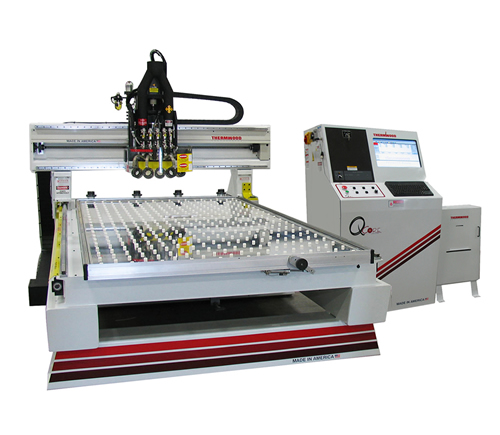 CabinetShop 45 5'x10' Shown
More Information on this series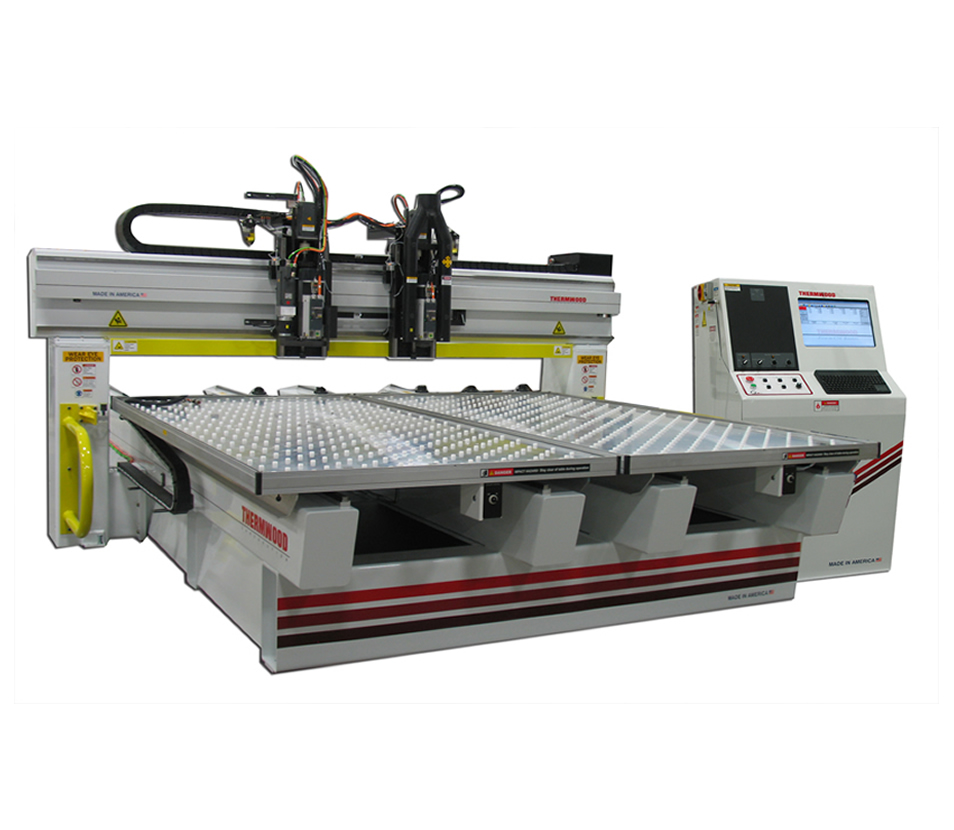 Model 42 Dual Table 5'x10'
More Information on this series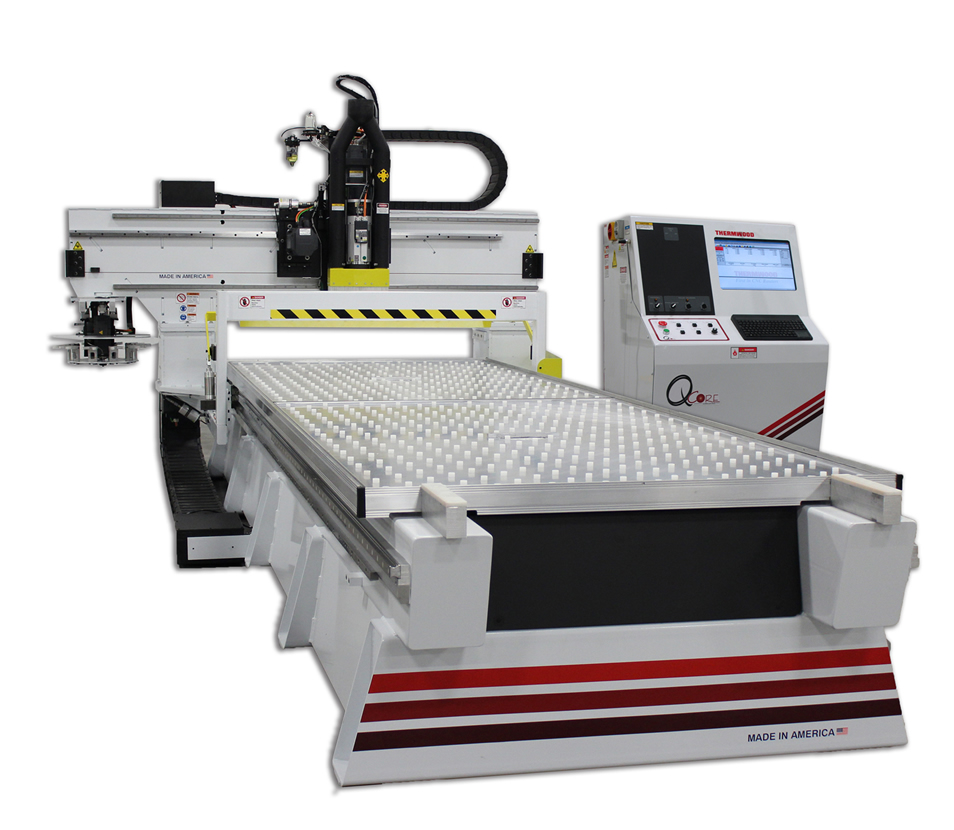 More Information on this series