Three Dimensional Pattern and Mold Making Applications
Three Dimensional Pattern and Mold MakingThermwood offers three and five axis systems ideal for pattern and mold making applications. Shallow three-dimensional patterns and molds without undercuts can be easily machined on three axis systems. Deeper, larger and undercut patterns require full five axis. Thermwood has systems that can accommodate everything from relatively small items to pieces up to sixty feet long in a single pass. Significantly larger items are possible by machining in layers. Thermwood's exclusive volumetric laser compensation results in accuracies that make this approach practical.
Thermwood CNC routers utilize an advanced next generation CNC control and advanced networked, intelligent servo drives, a combination that offers valuable features that have a significant impact on productivity, throughput and profit. It can store and seamlessly execute massive CAD generated programs, which are common in this application but can choke lesser systems, making it ideal for this demanding task.
Thermwood systems machine all materials typically used for patterns and molds including wood, MDF, foam, REN and most non-ferrous metals. Thermwood offers total solutions including the machines, software, support equipment, training and ongoing assistance and service.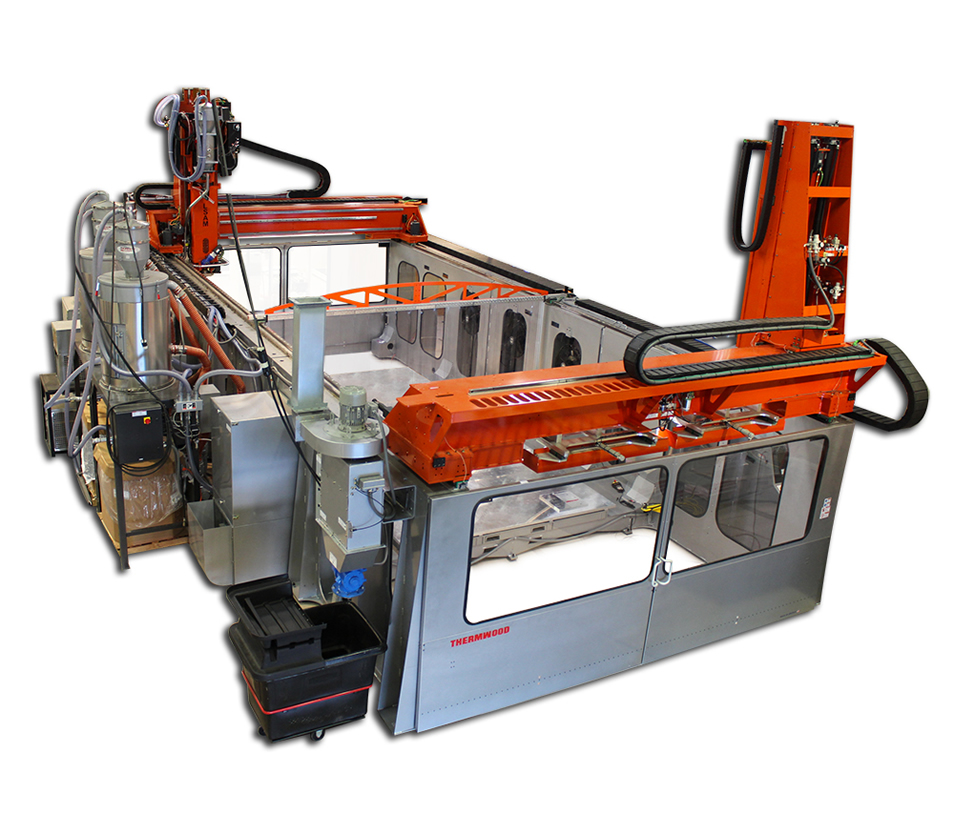 More Information on this series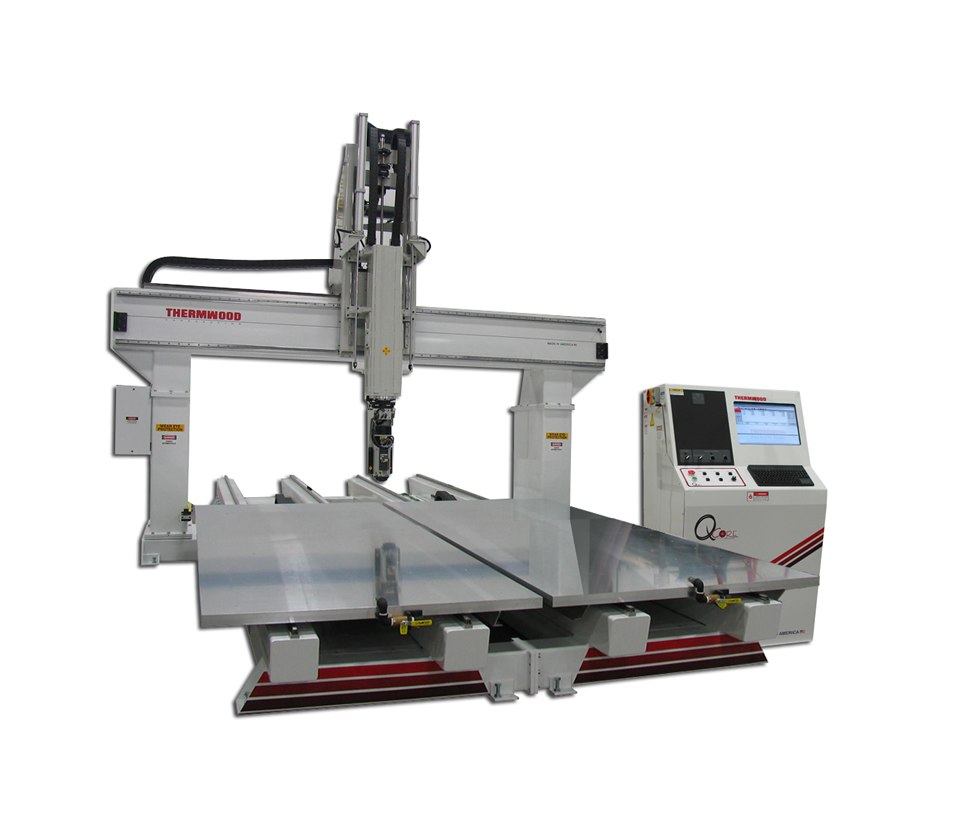 Model 90 Dual Table 5'x12' Shown
More Information on this series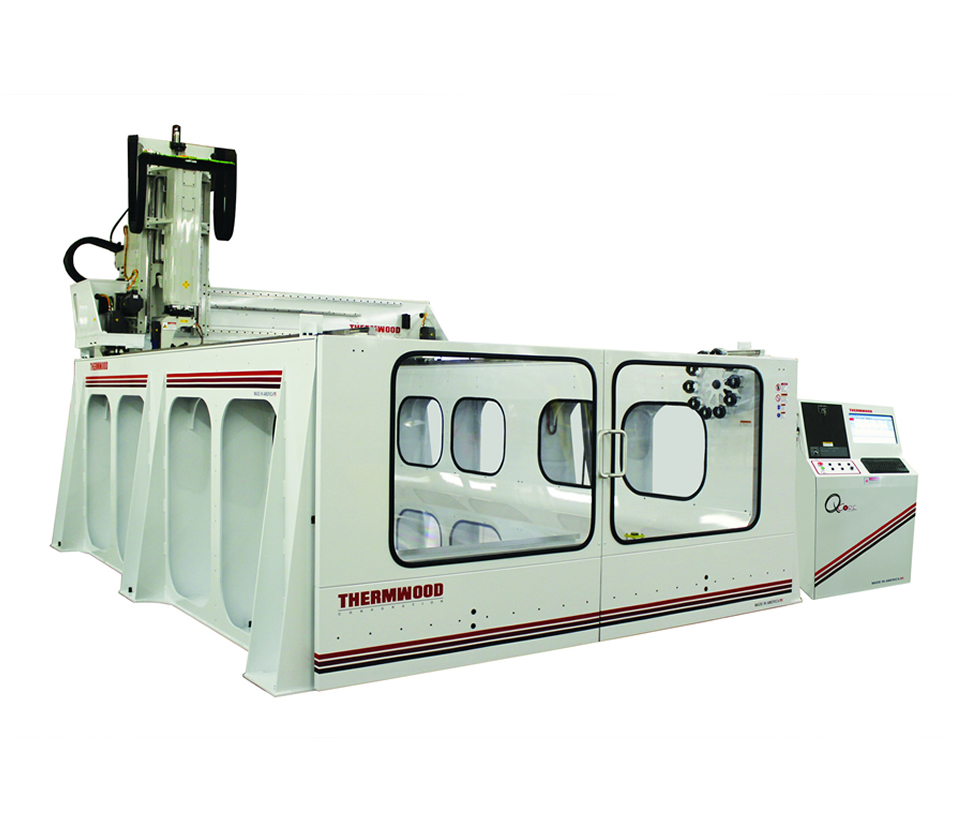 More Information on this series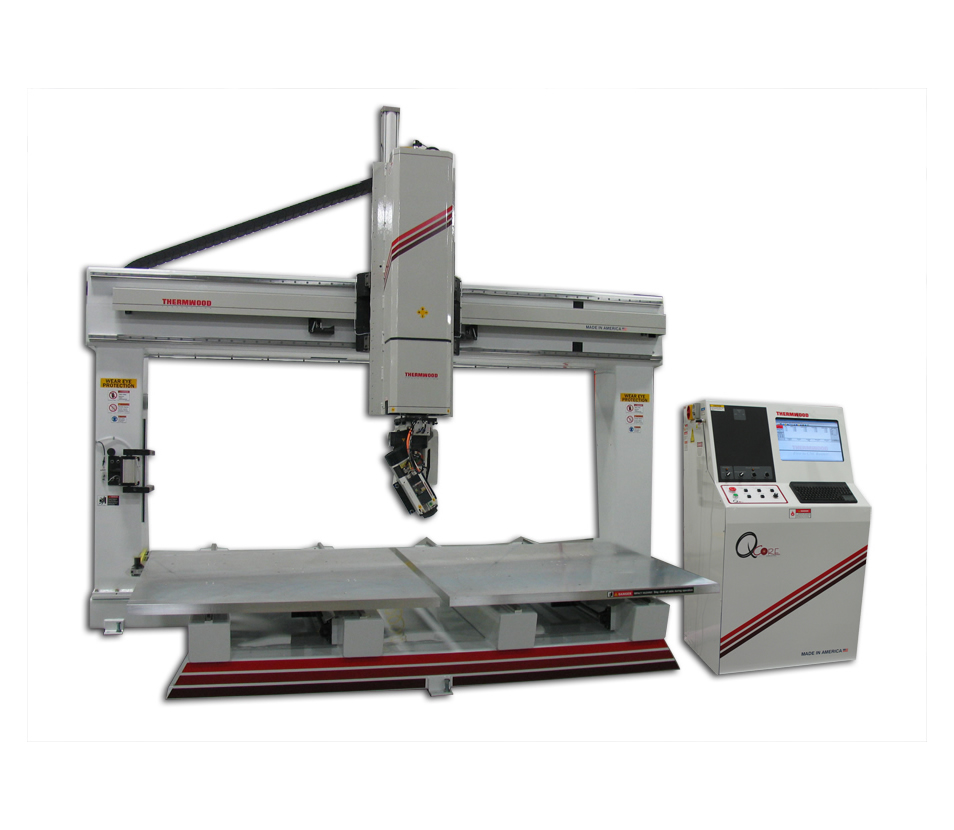 Model 67 Dual Table 5'x10' Shown
More Information on this series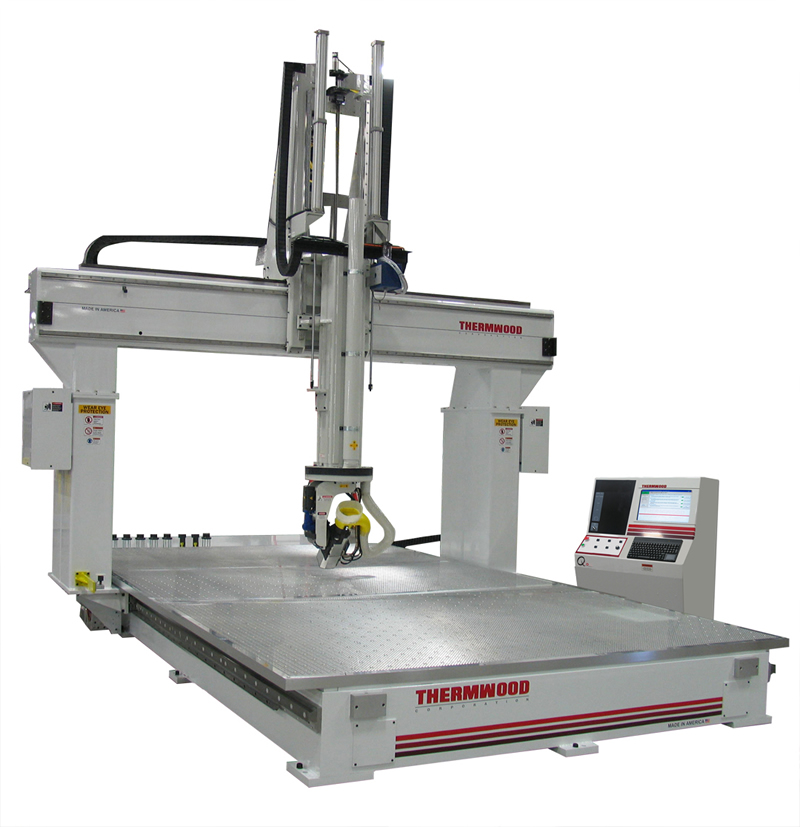 More Information on this series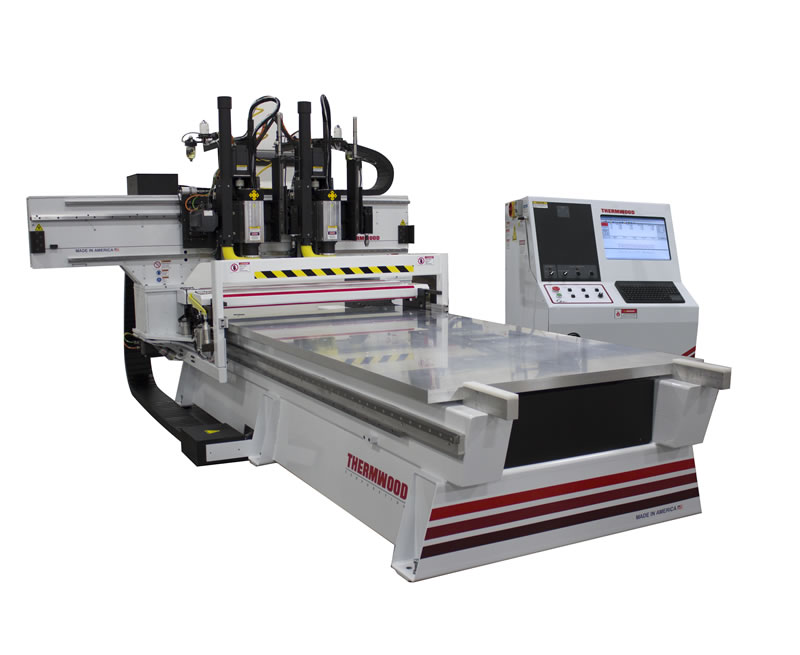 FrameBuilder 53 5'x10' Shown
More Information on this series